The two hours that changed my business.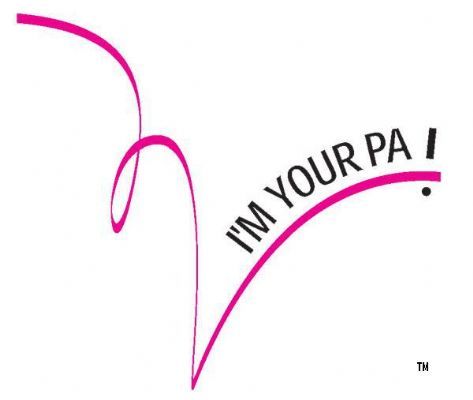 Most business owners cannot pinpoint the exact moment things took a turn for the better.
This is not the case for Michele at I'm Your PA; she can recall the precise moment her business (and life) completely changed.
I'm Your PA is a virtual assistant organisation led by founder Michele Ibbs. Her mission is to help businesses become more efficient and focus their time on growth rather than admin. With an established client list, dedicated staff and range of trusted services, I'm Your PA has an average turnover of £200,000 per year (and growing). This wasn't always the case.
The problem
Before working with Executive Training and Consultancy Limited (ETC), Michele worked 365 days a year from her home office, maintaining an average of 80 clients and a modest £85,000 turnover per year.
"I remember turning to someone and saying: that's two hours of my life I'm never going to get back – Boy, was I wrong!
Michele had previously worked with four business coaches but had never seen any long-term benefits. As a result, Michele doubted the advantages of using outside consultants and dedicated her time to fulfilling client requirements and promoting the business.
However, no matter how hard she worked, Michele found that business growth became stagnant. She also admits that she didn't have enough time or information to truly understand how the company was performing until her tax return was due.
Michele's pivotal moment came at a local networking event when, despite her mistrust of consultants, she agreed to a free business review from ETC founder, Doug D'Aubrey.
"I walked away from that first business review with practical advice that I could implement that day, and I immediately saw the benefits."
The ETC Solution
Following her successful free two-hour business review, Michele entered I'm Your PA into ETC's Momentum programme; a tailored plan to help the business become more focused, improve efficiency and increase profits. Doug worked with Michele to set achievable business and personal goals and create a three-year business plan.
Michele's ambition was to move out of her home office and grow to a point where she could take a holiday without harming business performance; something she hadn't been able to do for a very long time.
"If I could go back to that moment when I thought a free business review would be a waste of time, I'd give myself a good talking to – what have you got to lose?"
In order to achieve these goals, the first step was to help Michele become more in touch with day-to-day performance. This insight allowed her to understand the real-time needs of the business and identify gaps and trends quickly.
This new awareness immediately revealed new service and promotion opportunities.
I'm Your PA had always prided themselves on doing everything they could to accommodate their clients' needs, yet, their advertised services did not reflect the business' true capabilities. Using the new real-time business insights, Doug and Michele were able to identify the most successful ad-hoc requests and turn them into services they could promote.
To ensure success, senior staff members of I'm Your PA were trained by ETC to ensure the new services were fully understood and promoted correctly to both existing and prospective clients. The results were instantaneous; increasing the average value of each client and opening up the business to new markets.
"Doug is amazing support for me. There's no judgement, just a brilliant sounding board and source of advice. He's my focus and drive on those days when things seem tough. He's worked with me and my staff to ensure the business is focusing on the right things. I think every business needs a Doug!
The outcome
Within the first year, the business turnover almost doubled and, within two years, I'm Your PA moved in to their own premises. As a result, Michele was able to employ additional staff and increase their client list by 50%.
Since starting the Momentum programme, month-on-month, Michele has seen consistent growth, continually setting new performance records and increasing turnover by 130%. For the first time in years, Michele has booked several mini breaks and invested in enough camping gear to make having a holiday a habit.
"My ambition is never to give up work. When I'm eighty, I would like to pop in every now and again, have a cup of tea, cause some chaos and then leave knowing that the next time I'm in, the business will have grown even bigger."
back