How to add a lucrative income stream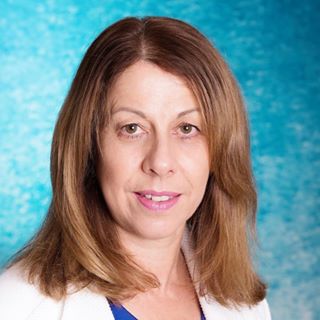 Sue's story
Sue can lay claim to a few firsts in her career.
She was the first female sales engineer at Crabtree Electrical Industries Ltd
Now she's among the first coach/consultants helping small companies grow by innovative means
At Executive Training and Consultancy, she draws on her wealth of experience spanning marketing, product management and business consulting including:
Sales engineer and product manager at Crabtree.
Marketing management at ERA Security.
Marketing and communications manager for a financial adviser in Wolverhampton. The ambitious owner wanted to scale the business for sale. Sue was part of the team which achieved that goal.
Freelance marketing professional across various industries including public sector and education.
Freelance project management.
The appeal of ETC
"ETC's guarantee of results – from our coaching and consultancy – is a bold promise but I was drawn to it," says Sue.
"The Momentum Programme – which Doug D'Aubrey designed, tried and tested both in terms of pricing and delivery – is spot on for SMEs. So many coaching and consultancy options, aimed at smaller enterprises, are either 'too much, too soon' or just too expensive.
"My offer – as an ETC coach – really hits home with our main target market: micro and small business owners who buy in to it as they can see it's achievable.
"Every month, each ETC coach consultant accounts for how we're delivering what we promise. We get all the support we need as well as some added motivational oomph!," says Sue.
"I wanted to use the skills I'd acquired, over the years, to help others build their business. "The ETC model structures those skills into service packages with powerful outcomes for our clients."
Becoming a business coach
"SMEs are a huge part of the UK business landscape and tax take. The UK's loaded with opportunity, to help those running these smaller companies, grow their firms. Often, all they need is a bit of focused direction and accountability or one or two key business skills and they quickly scale up," says Sue.
"It's the practical guidance we share which can radically change the fortunes of a business.
"It's as though ETC is the spark that starts the fire," says Sue.
For more information about joining ETC, visit our become an associate page.
back